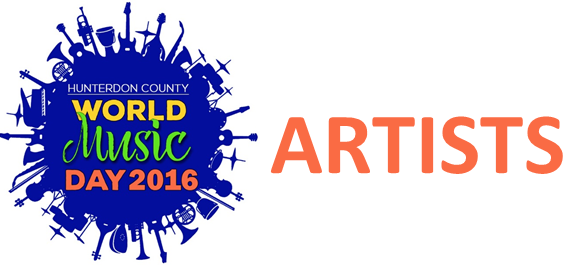 ANDY WASSERMAN

Andy Wasserman has been performing, recording, composing and teaching music from around the world since 1979 with his collection of 140 authentic traditional wind, string, and percussion instruments from West Africa, Japan and China, The Middle East, Latin America and Afro-Cuban diaspora, South American and Native American cultures.

His three original participatory multi-cultural productions entitled Making Music From Around the World, INSTRUMENTS: Ancient 2 Future, and MUSIC: The Voice of Unity have been presented in performance, master class, artist-in-residence and workshop formats at over 2,000 festivals, schools, colleges, libraries and museums. Detailed background information can be found at his website andywasserman.com

DIARMUID MCSUIBHNE

A native of Baile Bhúirne, Gaeltacht Mhúscraí, nestled in the Cork and Kerry Mountains, Diarmuid McSweeney, or Diarmuid MacSuibhne as he is better known at home, has spent a lifetime steeped in the Musical, Lyrical, Linguistic and Cultural traditions of his family.

Recently moving to the United States, Diarmuid has already performed with some of Philadelphia's most established Irish Musicians and has performed on both Radio and Television. His unique background, coupled with his exposure to and interest in modern Irish and International Folk music from a young age, and his penchant for energetic performance, makes Diarmuid's Banjo playing and singing style a talking point wherever he goes.

DANIELLA FISCHETTI AND TIM RYAN

Dani (fiddle), trained classically, discovered bluegrass and the tradition of American fiddle tunes while in college. She cut her teeth frequenting bluegrass jams in the Village of New York City and expanded her musical repertoire to include gypsy jazz, country, and everything in between. During his many years spent in the West and New England, Tim (Dobro/Guitar/Bass) played in numerous bluegrass bands and had the opportunity to play with some iconic and legendary pickers. Devoted to continuing the tradition of community bluegrass, Dani and Tim, members of the local bluegrass band Hub Hollow, lead an open jam in Lambertville, NJ on the last Wednesday of each month.


JIM DAVIDSON

Jim Davidson "JIMBÉ" plays and teaches West African percussion using the traditional instruments of the Djembe ensemble. He has studied with many West African drum masters over the last 20 years, most notably Mamady Keïta. Mamady and his students are the source of most of the rhythms Jim plays. The drummers each play different patterns that together make the musical rhythm, and there are many many rhythms. African drumming is about community, each is a part of the whole. Jim also builds and repairs drums and he leads drum circles for public and private events.

JUSTIN NAWN AND BRONWYN BIRD

Bronwyn Bird and Justin Nawn hit the stage with the nyckleharpa (swedish keyed-fiddle) and guitar! They feature traditional folk sounds from Scandinavia and Appalachia. They often blend vocal harmonies and pull inspiration from fresh and original folk styles that all audiences can enjoy!

Bronwyn and Justin also run the Birdhouse Center for the Arts in the heart of Lambertville, NJ. They offer music therapy services, music lessons and host cultural and performance based events. Check out: www.birdhousecenter.org

GROOVE MERCHANT DRUM AND DANCE ENSEMBLE

The earthy roots music of Groove Merchant Drum and Dance Ensemble has been described as Bedouin Funk. The New Jersey based group's repertoire includes original compositions that dig deeply into ethnic roots music as well as offering a tasteful blend of traditional music. Groove Merchant's nomadic inspirations are from the Near East, West Africa, New Orleans and beyond with two things in common; the funky bottom and respect for roots of the music and cultural traditions.

FREE Song download at: www.groovemerchantdrumdance.com

THE RIVER CITY HEALERS

Blending vintage jazz with gypsy, klezmer, and folk influences, River City Healers are crafting music that is hauntingly beautiful and infectiously joyous into a foot-stomping, spirit-lifting experience.

SANGHA

Sangha in Sanskrit refers to a group of aspirants who gather together to seek higher ground. The members of Sangha come together to create a powerful musical force. One that blends tradition with innovation and exploration with meditation. Initiated by vocalist and keyboardist Andrew Shantz, Sangha starts with a repertoire of traditional Indian musical styles and entwines the diverse musical influences - from India, the Americas and Africa - of the members into soothing melodies and pulsating rhythms.

See below for information on individual members of Sangha, please click here.

Andrew Shantz - voice, keyboard

Since becoming immersed in North Indian classical vocal music in 2008 after years as a jazz pianist Andrew knew there would come a time for the tribes dwelling in his musical landscape to become united. Sangha represents that unity.

After completing a degree in jazz piano at William Paterson University and performing for several years in the New York area Andrew responded to the invitation of a friend to travel to Kolkata, India to investigate the millennias-old tradition of North Indian or Hindustani classical music. At the time he didn't realize it would become a life-long endeavor. Since then he has studied classical and light-classical with Smt. Madhumita Saha and since 2014, classical khayal with Pt. Sanjoy Banerjee in the Kirana house of vocal music. He has also studied tabla drums with Pt. Samar Saha.

In addition to voice, piano and harmonium performances Andrew is co-owner and a faculty member at the Vanguard Music Studio in Denville, NJ.

Zac Colwell - saxophone, flute, electronics

Zac is an Austin, TX native who has been based in New York City since 2001. He grew up in a musical family playing drums, piano, guitar, saxophone, and flute, in that order.

He is a multi-instrumentalist who has performed around the world with many groups including Big Data, Sondre Lerche, of Montreal, Kishi Bashi, Against ME!, and others he can't remember right now.

He is the drummer and producer of CHAPPO and sings his own songs with Fancy Colors. He produces many eclectic artists from psych-rock to Gnawa musicians from Morocco.

Arun Ramamurthy - violin, electronics

Arun Ramamurthy is a versatile violinist who is making his mark in Indian Classical and World music. Trained in Carnatic (south indian classical) music initially by the distinguished violinist Anantha Krishnan, and then later by the celebrated violin brothers, Dr. Mysore Manjunath & Sri Mysore Nagaraj, Arun has become one of the most in-demand violinists in the US.

He has carved a niche for himself as a multifaceted artist, performing in both traditional Carnatic & Hindustani settings as well as bridging genres with his own creative cross-over projects.

His cross-over project, the Arun Ramamurthy Trio, recently released their debut album Jazz Carnatica. Picked by NPR's New Sounds as a Top New Release, Jazz Carnatica is receiving high praise among Jazz & Indian writers alike.

All About Jazz says "Ramamurthy has set his life's path on the sharing of Carnatic music and his own individualistic take on blending the classic Indian sounds with other genres."

Suryaksha Deshpande - tabla

Suryaksha has taken tremendous efforts in balancing his academic career and Tabla training. 1977 born Science Graduate, Suryaksha is a disciple of renowed scholar and performer Pt. Arvind Mulgaonkar of Farrukhabad Gharana (senior disciple of Ustad Amir Hussain Khan Sahab). He has also received training of "Delhi Baaz" from Pt. Sudhir Mainkar - a great Musicologist - disciple of Inam Ali Khan Sahab of Delhi Gharana. He has achieved excellence in competitions held by reputed organizations through out the country & was also felicitated with the prestigious Pt. V.D.Paluskar Award.

He has secured First Rank all over India in Tabla Alankar (Masters Degree) Exam held by Akhil Bhartiya Gandharva Mahavidyalaya. He is also a recipient of the prestigious National scholarship awarded by the Dept. of Culture. Govt. of India.

He is an 'A' Grade artiste of All India Radio and Doordarshan.

He is a recipient of the Fellowship for Junior Artist by The Dept. of Culture, India.

Gabriel Globus-Hoenich - precussion

Montreal native Gabriel Globus-Hoenich's is a New York City based drummer, percussionist, composer, and teaching artist who's career reflects a deep love for the worlds of jazz, classical music, and world music. Gabriel performs frequently with some of the top players in Latin music, including John Benitez, Axel Laugart, and Luisito Quintero. A busy jazz drummer, Mr. Globus-Hoenich has performed with a multitude of jazz greats, and has been featured on drum-set with the Philly Pops, Pittsburgh Symphony, Detroit Symphony, Louisville Orchestra, among others. He collaborates frequently with Teddy Abrams and the Sixth Floor Trio, serving as principal percussionist and education director at the trio's chamber music festival, GardenMusic, in South Miami. An active composer and arranger, Gabriel has written for Achilles Liarmakopolous of the Canadian Brass, grammy nominated Tiempo Libre, and the Louisville Orchestra.

In addition to his work in the orchestral and jazz music worlds, Gabriel has completed extensive world percussion studies having studied Afro-Brazilian percussion in Salvador, Bahia with Gabi Guedes and Mario Pam, as well as Cuban percussion with Girardo Piloto, Rociel Riveron, and Adonis Panter.